The Asiana Bridal Show is the UK's most prestigious wedding exhibition, attracting 8,000 high value visitors.
Now in its 19th year, the Bridal Show is presented by Asiana Wedding Magazine, Sunrise Radio and Madhu's – three of the most established and trusted brands in the Asian market.
Thousands of brides and grooms attend this event with the sole purpose of choosing the suppliers who will make their dream day possible.
This event is a showcase of Britain's best Asian wedding suppliers – from Caterers, DJs and Florists, to Fashion Designers, MUAs and Photographers.
Visitors to the show are here to plan their Big Day. They are looking for expert advice, inspirational presentations and that all-important wow-factor. The Asiana Bridal Show delivers this and more – thanks to the quality of our Exhibitors.
This is our third year at the most prestigious wedding venue in the UK – Grosvenor House.
We now have more space, more luxury and expect more visitors than ever.
If you're looking for quality customers, join us at the Asiana Bridal Show 2022.
For every premium Asian wedding company, showcasing your services to potential customers at the Asiana Bridal Show is essential.
Every detail of this event has been designed to present your business in the best possible style – Professional, Personal and Inspirational.
We have thousands of high value brides and grooms attending the event – all looking for the right companies and individuals that can turn their wedding dreams into a beautiful reality.
Our exhibition stands are arranged in different shapes and sizes – all designed to suit your budget and ambition.
All stands are sold as shell-scheme packages, which come complete with walls, spotlights and power sockets. If you want something unique, you can opt for space-only and build your own bespoke stand.
Our Event Management Team will liaise with you over all the important details such as access and build times, plus assist with any other requirements such as furniture, extra lighting and stand fittings.
For your convenience, we have our own teams of complimentary porters who will transport your goods from your car or van straight to your stand – and back again.
Our spectacular Fashion Catwalk is the highlight of the event. Each show lasts for around an hour and take place at 2pm, 5pm and 7pm.
More than 1000 brides and grooms watch the show live on the day. Through our partnership with Sony TV and Asiana's own online platforms, a further 280,000 viewers will watch this show across the UK over the following 4 weeks.
The show consists of 14 slots lasting around 4 minutes each. Every designer's collection is individually choreographed, with its own unique music, styling and branding. Each designer can showcase 8 bridal outfits, with the option of adding up to 4 grooms outfits.
To enhance your individual collection, you can talk to our Fashion Team about adding special features such  as entertainment acts and bespoke props.
Thousands of brides wait for our Fashion Catwalk to set the trend before ordering their bridal outfit.
This makes the Asiana Bridal Fashion Catwalk the place to launch your new collection for 2022.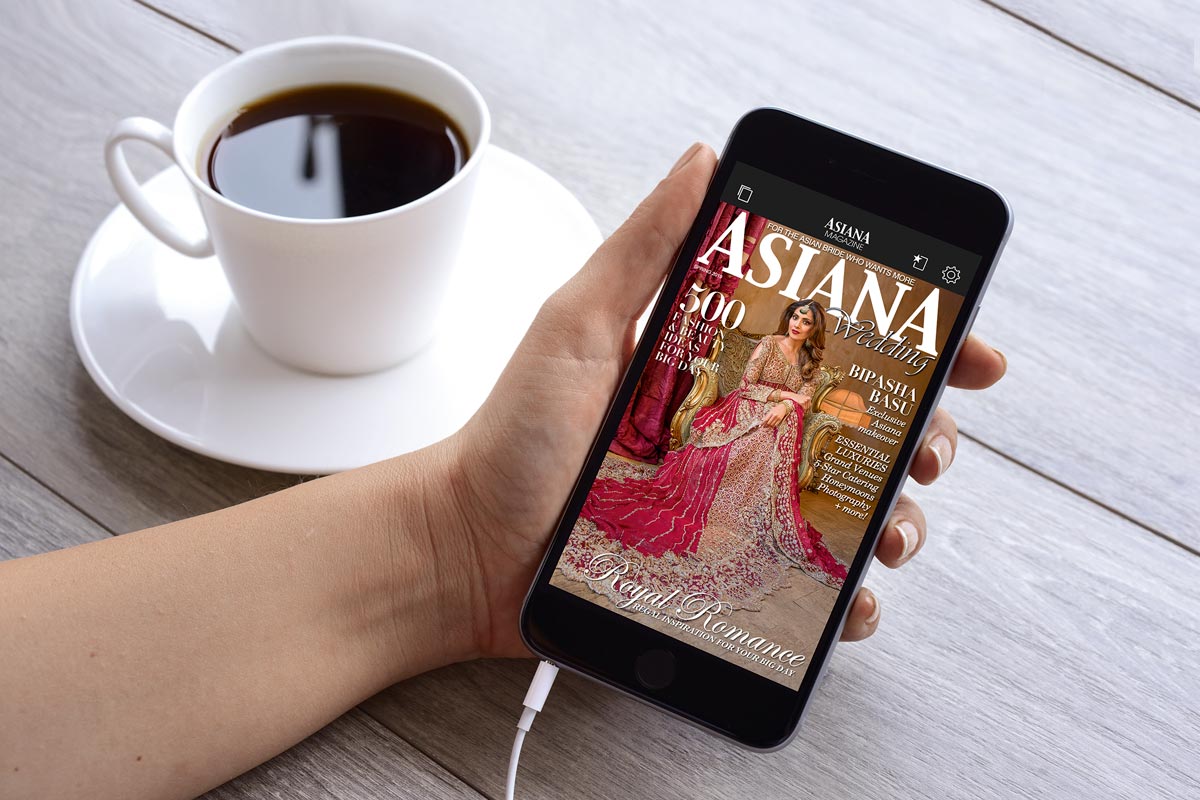 Press release/comps/newspapers/mags/bloggers/radio/tv and other media.
Reach: 1.5m.
100k flyers/brochures distributed by Street Teams in Target Asian Locations.
100+ Poster sites, including high traffic retailers and prime locations.
To book a stand or get more info please select below
Cauvery Bhandari
Sales Manager